The patents cover WaveRoller®'s energy system and its power transfer application, in addition to a range of operating improvements made to the device, particularly on failsafe operating improvements to protect against varying ocean conditions.
"Granting of these patents in Europe is excellent news, as we continue to strengthen and extend the protection of WaveRoller® in Europe for numerous ocean energy applications, including Peniche in Portugal where we have deployed the wave energy technology for full-scale commercialisation," said Christopher Ridgewell, CEO of AW Energy Oy.
The new patent adds further credibility to the established patent awarded by the United States Patent and Trademark Office (USPTO) in August. The company already has a strong portfolio of 57 patent awards, covering a variety of technological aspects and different countries.
"The decision by the EPO represents a tremendous boost to the patent portfolio covering our lead position in regions and countries where the need for wave energy is high – and particularly the 'plug-in' capacity of WaveRoller® to significantly complement power generation with wind and solar energy to the grid. This positive momentum confirms our innovative R&D approach that underpins our commercial strategy, and as a key contributor in how we shape the future of the renewable energy mix," said Jussi Åkerberg, CTO of AW-Energy Oy.
The announcement comes on the back of another patent approval by the EPO to AW-Energy in September – EP2606222 'Tidal adjustment arrangement for a wave energy recovery system'.
The wave power energy market has been predicted to have a compound annual growth rate of 10.2% up to 2023, and it has great potential to be part of the world's energy mix. Traditionally the market has been in Europe, but now countries like Australia, China and the US are also beginning to establish themselves. Islands in the Caribbean and elsewhere have also turned to wave energy to replace fossil fuels.
AW-Energy is among the top few technology providers whose level of development meets the requirements of commercial energy projects such as ongoing developments in Portugal, Ireland, France, UK, Chile, in South East Asia and the US. Certification by DNVGL and Lloyd's Register, has qualified the technology to mitigate risks and is making the technology bankable for large utility customers in US as well as across Europe and Asia. Its power unit can easily be adapted to meet customer requirements for different types of grids.
The latest EPO Patent Approvals for WaveRoller® provide further insight of AW-Energy's commercial approach over its technology, and its drive to make wave energy an appealing, viable and sustainable option for tomorrow's energy mix.
The publication number of the patents are EP3175111 (B1) and EP3175110 (B1).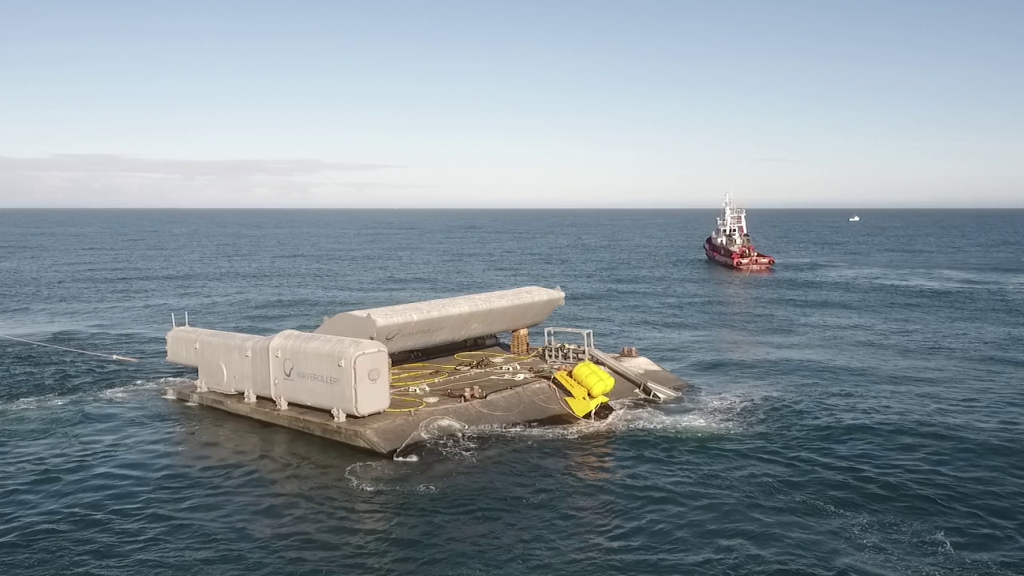 • The latest European patents granted by the European Patent Office, protects the use of WaveRoller in wave energy applications until 2034
• Patents bolsters the company's patent portfolio for WaveRoller, which already includes a series of patent protection rights across the world